MOOV Ortho Knee & Joints Pain Relief
A 100% Ayurvedic preparation for quick knee and joint pain relief
Fast and long lasting relief from joint pains & inflammation, stiffness, sprains and sciatica
Fortified "Four Active Ingredients" formula helps in relaxing stiffness and relieving pain effectively
The special ingredient herbs like Wintergreen oil, Camphor oil, Mint extract and Capsicum Oleoresin swiftly penetrate the targeted area of pain
Available in: 15g, 50g
The knee joint is probably the most frequently damaged joint and is particularly vulnerable as it takes the full weight of your body. Knee and other Joint pains always come in uninvited and can occur even while doing everyday tasks and create inconvenience and sometimes even making us unable to do our routine and daily activities. Many elderly people dismiss joint pain as part of ageing and would rather self-medicate or quietly endure the pain. But untreated pain can become chronic and so severe that it becomes disabling. This greatly diminishes their quality of life. But you need not worry if you have MOOV Ortho Knee & Joints Pain Relief Cream's trusted pain relief formula by your side.
MOOV Ortho Knee & Joints Pain Relief cream is from makers of one of India's most popular ointments for instant pain relief amongst the homemakers. It is an anti-inflammatory ointment made using 100% ayurvedic preparation. It has Capsaicin which helps relieve pain by preventing the accumulation of substance P which is responsible for transmission of pain.
This anti-inflammatory cream is a must have cream for those suffering from Knee and other joints pain, with a special formula fortified with the power of "Four Active Ingredients". These penetrate deep inside to produce more warmth that relaxes the joint & muscles and help relieves the stiffness in the joints making you recover fast from knee and joints pain. It is the perfect joint pain relief cream with herbal ingredients such as wintergreen oil, mint leaves (Pudine satva), Camphor and Capsicum oleoresin. These oils are known for their pain-relieving properties and Capsicum oleoresin for its excellent warmth providing action along with pain relieving property. Moov Ortho Knee & Joint Pain Relief cream provides you fast and long lasting relief from knee and other joint pains & inflammation, stiffness, sprains and sciatica.
Features and benefits:
Extra warmth
The soothing warmth from the wintergreen oil and capsicum oleoresin bring fast relief to the muscle by relaxing it.
Increases blood circulation
Moov Ortho Knee & Joints Pain Relief increases blood circulation to quickly start the healing process.
Reduces swelling
Moov Ortho Knee & Joints Pain Relief Cream provides long lasting relief by helping manage the sore muscles by relieving inflammation and swelling.
Quick relief
Moov Ortho Knee & Joints Pain Relief Cream's 4 active ingredients act on chronic pain quickly to bring relief.
The secret to quick pain relief:
MOOV Ortho Knee & Joint Pain Relief Cream is made using 100% Ayurvedic ingredients that contribute to the pain relieving process, helping you get rid of pain quickly. It contains 4 active herbal ingredients that work wonders to give your muscles relief from pain.
Wintergreen oil
Reduces inflammation and swelling in the affected area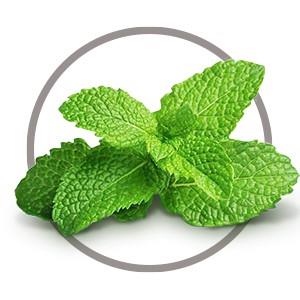 Mint extract
Gives a cooling effect to the pain and treats the sore muscles and relieves joint aches
Camphor oil
Camphor alleviates skin itching and pain
Capsicum oleoresin
Capsicum Oleoresin provides relief from pain